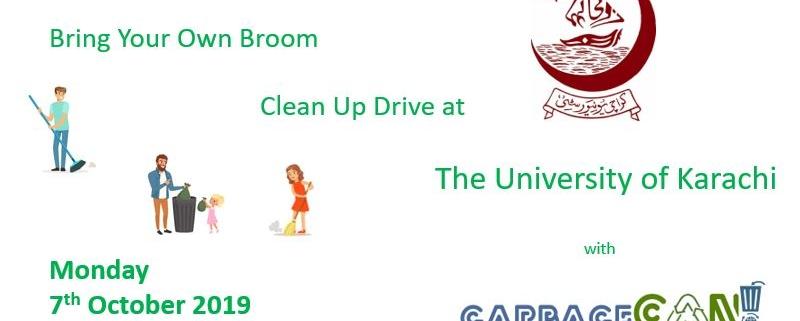 GarbageCAN is working with the University of Karachi to keep the campus clean via a sustainable waste management program. With the University of Karachi's cooperation, GarbageCAN will develop a system that will turn the University into a model campus.
To kick of the partnership, both the entities have come together to hold a 'Bring Your Own Broom' clean up drive. And we want to include all of you in the volunteer effort! So, bring your brooms to the University of Karachi on Monday, 7th October 2019, and help us clean up!
This drive also ties in with the Climate Action Now Karachi initiative, which is part of a global movement where citizens come together to create awareness about Climate Change and environmental issues.